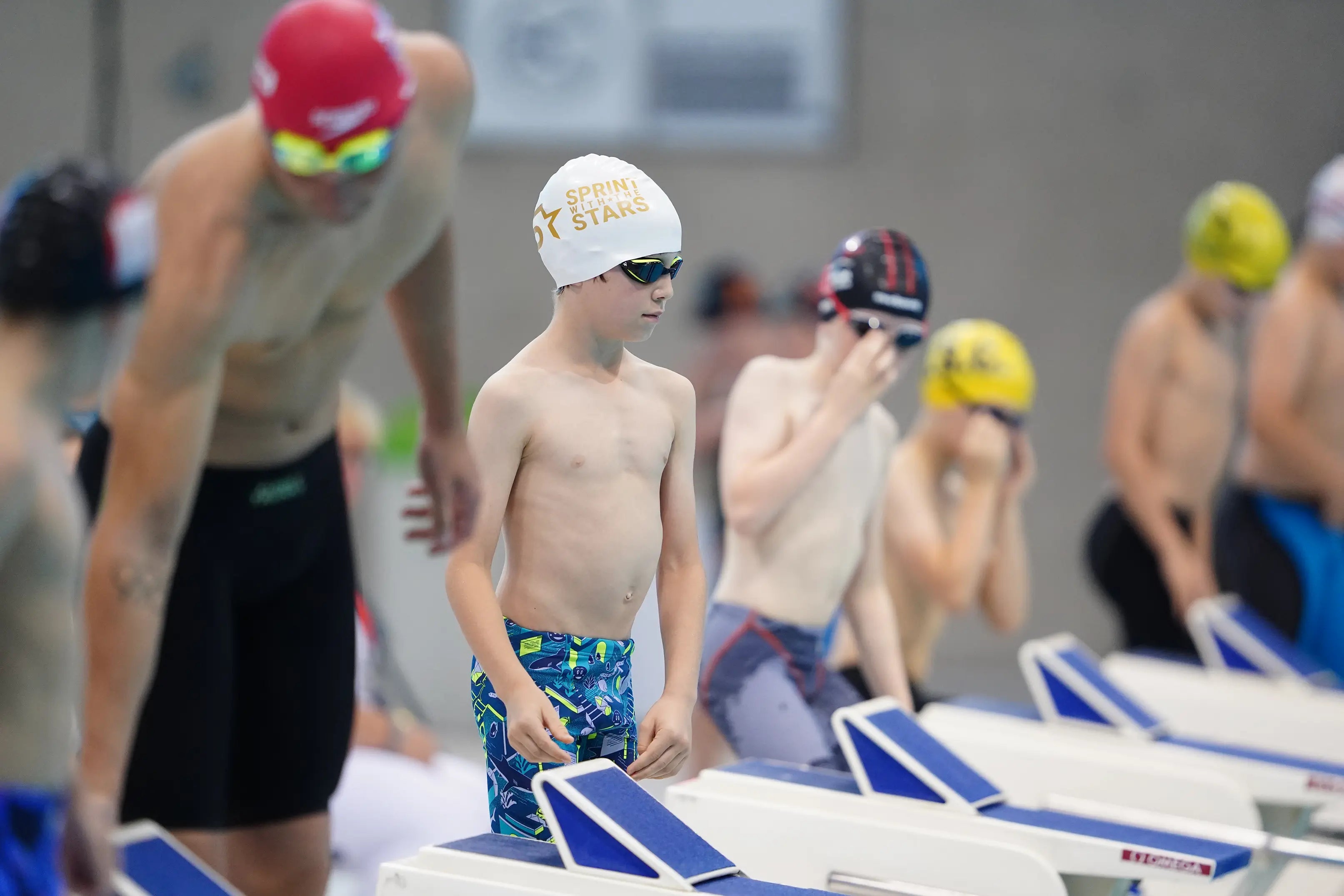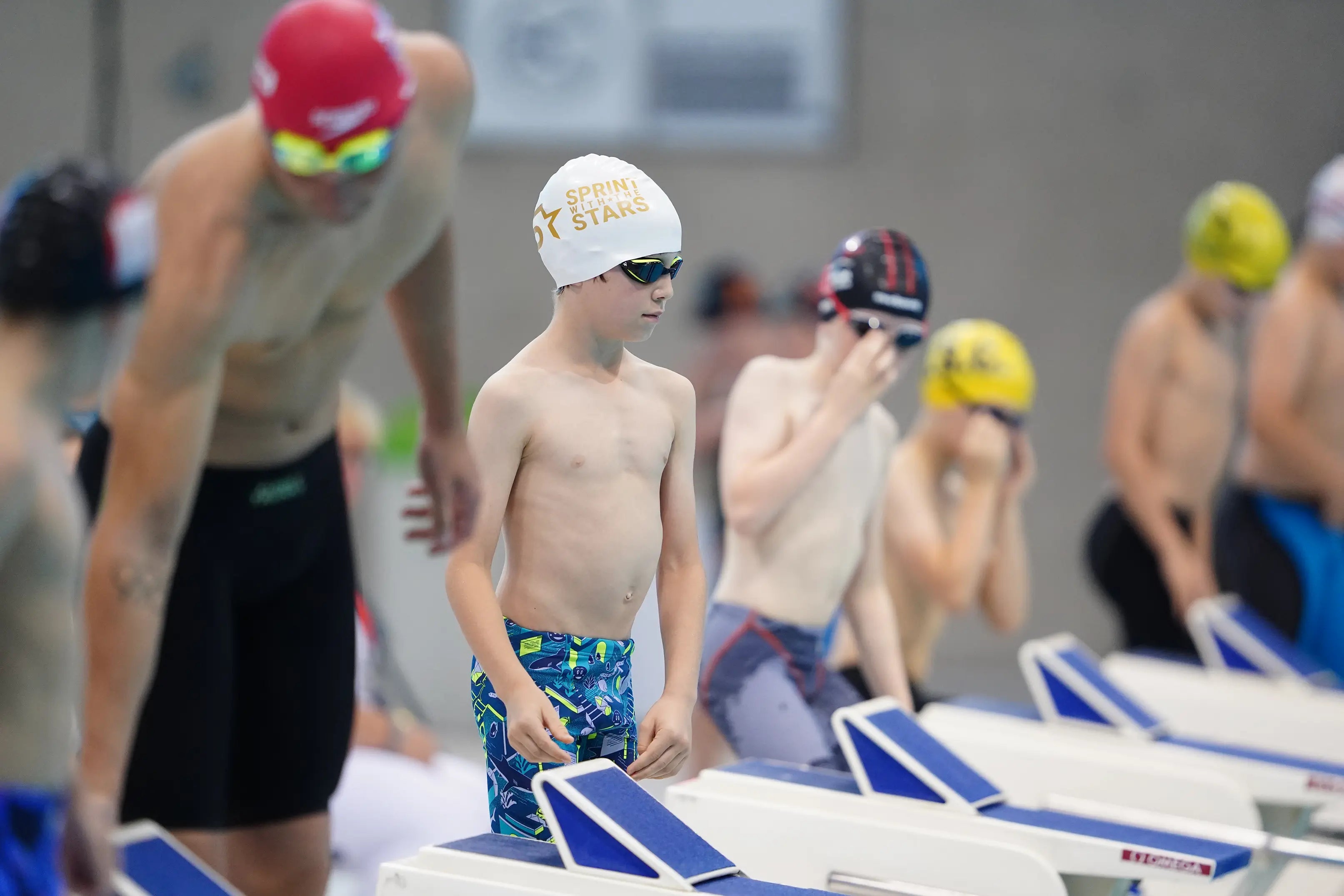 What is Sprint With The Stars?
Sprint With The Stars is a revolutionary event where grassroots swimmers have the opportunity to race some of the world's best. The competition is based solely on sprint racing – 50m on all strokes – where the fastest nine in each age group progress from the Heats to the Showcase Finals of the respective stroke. The centre lane in each final will be filled with one of our Stars, who chase down the pack following a handicap age-related head start.
The finals are a 90-minute action packed flurry of racing, where athletes are introduced to the crowd with pyrotechnics and music, putting the spectator experience at the heart of the event.
Following a pilot event in 2019 and COVID delays, in 2022 we came back strong! After two years of planning and work an incredible edition of Sprint With The Stars was hosted on the 3rd of September at London Olympic Park's Aquatics Centre. With our stars from this relaunch having won a collective of 14 Olympic medals, 44 World Championship medals, 61 European medals and 25 Olympic medals our racers were put under real pressure!